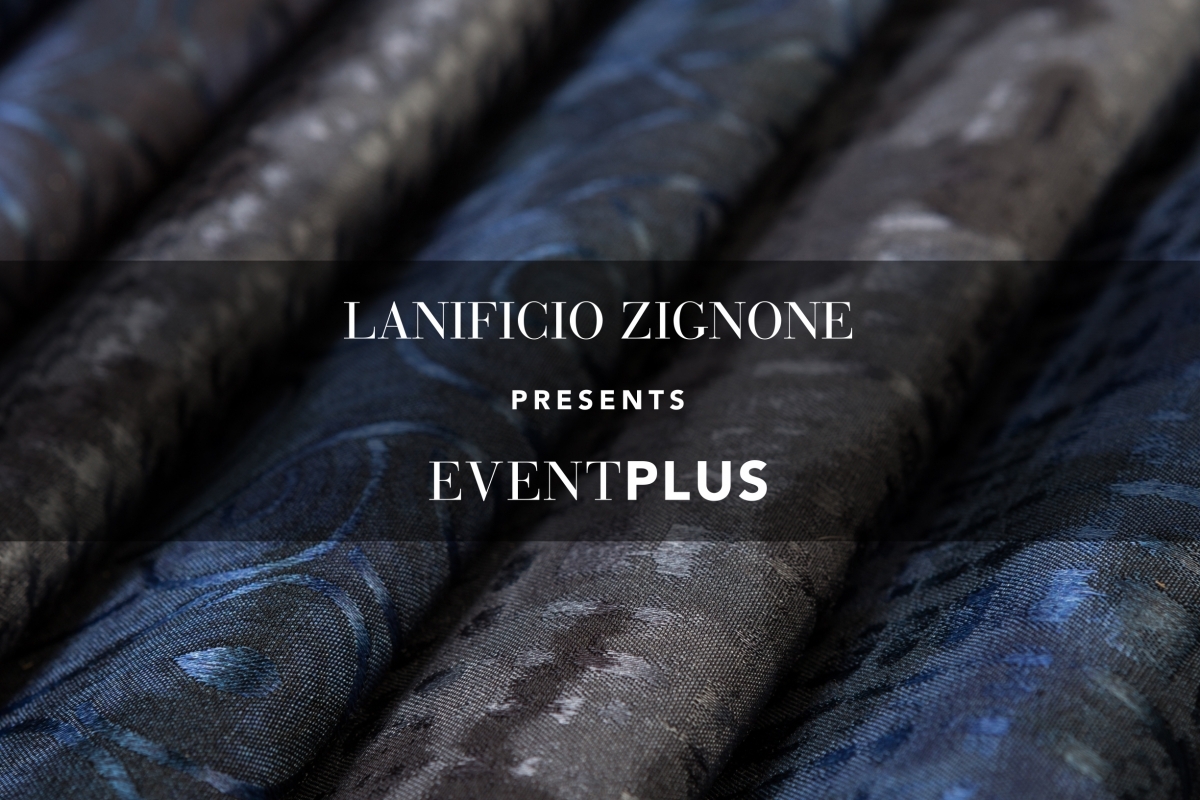 Lanificio Zignone - The Contemporary Classic, persevere with its cutting-edge tradition by launching EVENTPLUS, its latest stretch fabric collection dedicated to events. A collection in continuous evolution and an extension of ACTIVE, which has become a style staple in the business-suits range, throughout these past seasons. Stretch fibres have been introduced both in pure wool, as well as in polyester blends, on solid bases and jacquard designs.
The uniqueness in this Event collection focuses on the search for unusual features, where classic prints and designs merge together into a playful blend of colours and structures. Three-dimensional textures with flocked designs offer an unconventional look to those who want to stand out. This range aims to create a positive emotion to those who choose to wear a garment created with Zignone fabrics during special occasions.
The dominant colour this season remains blue in all its hues, from petrol to midnight blue. There is also the return of asphalt grey, especially in silk blends, where the colour appears more vibrant. What completes this collection is the ever present Event Book, offering an extensive assortment of stock service fabrics.
---